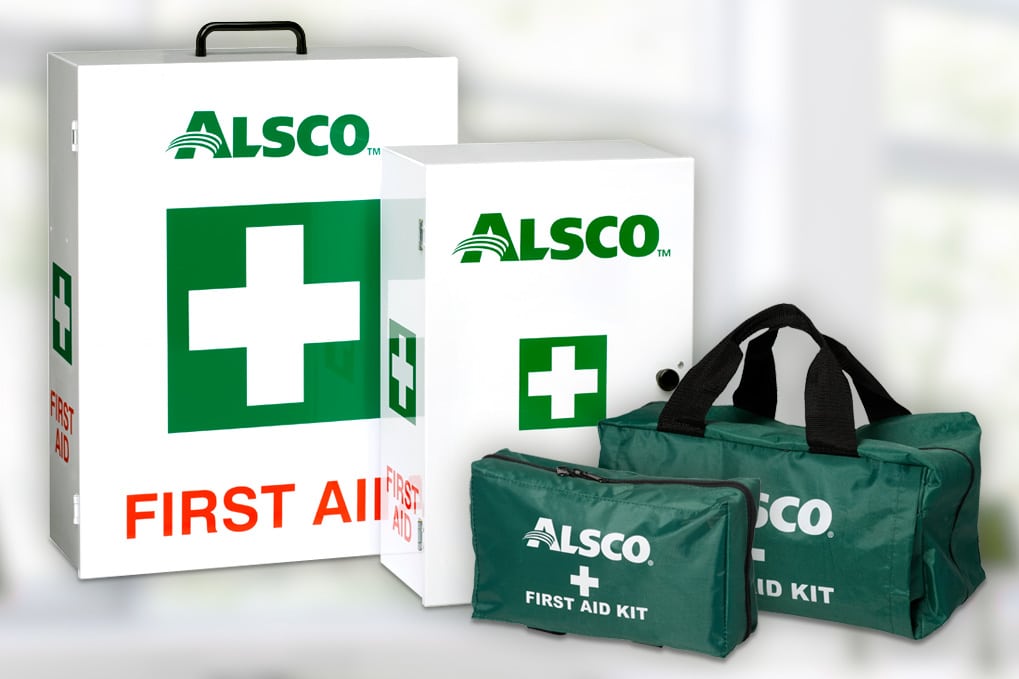 Keeping you WH&S compliant so your workers stay safe.
At Alsco, we offer a fully managed First Aid Supply and Service Kit designed to ensure ongoing WH&S compliance for your business.
We provide a highly visible wall mounted First Aid Cabinet (featuring only hospital grade supplies) with regular servicing. This ensures the cabinet is always maintained to the code of practice standard.
"Day to Day" consumable items are contained inside the door in a removable sleeve which is exchanged at each service
Clearly labelled and sealed injury-specific modules provide confidence to first aiders when dealing with an incident